My name is Heli Savila – creator and maker behind Lemons And Yarn. I am a punch needle fiber artist based in Helsinki.
I like to create improvisational abstract paintings with yarn. I am rather impatient and creating that way is like going on an adventure – not 

knowing

what comes out and rel
ying on the materials to guide me. It all comes down to materials. How they make me feel and how they interact with each other. From that I choose the composition. 
I hope that my work takes the viewers on an emotional adventure the same way it takes me when I am creating it.
I am curious about transferring emotions with different materials. Questioning the terms like "beauty" and "mistake". I like to use materials that at first bring out negative emotions and work with them, using them in a way that in the end there is nothing negative left. Also mistakes are the cornerstone of my work. Making them, using them, working around and with them. Again – making something good out of something that otherwise would be a mistake. Focusing on materials, their personality and relationships between different textures and colours. 
Punch needle is a small pen like tool with a hollow inside and a metal tip. 
The technique itself is very easy – there is basically only one movement to do. Using the punch needle and a special fabric, the needle is pushed through the fabric over and over, leaving one side of the fabric flat stitches and on the other loops.
This simplicity creates limitless possibilities of how to use it and creates a meditative freedom when creating.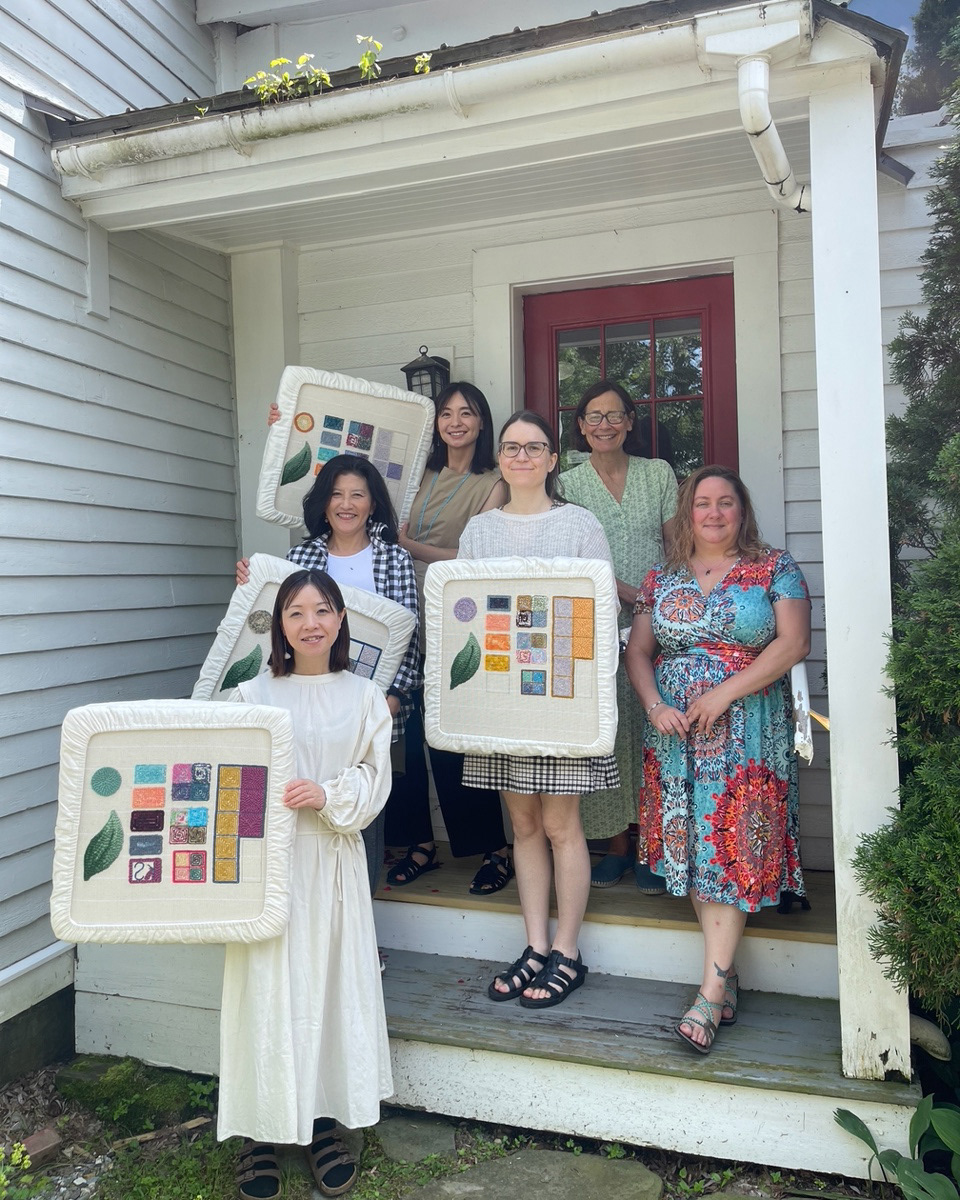 Art Dual

 • 
Gallery GAo ShAn
 

• Helsinki • 

group exhibition 

•​​​​​​​
23.11.2023 - 16.01.2024
Kuukauden nuori taiteilija •​​​​​​​ Gumbostrand Konst & Form​​​​​​​ • 
Söderkulla • Finland 

•​​​​​​​ 29.2 - 21.4.2024
Ornamon Teosmyynti
• 11.3 - 31.3.2023 • Online & 11.3 - 19.3.2023 • Galleria Maamusta • Helsinki
Art Goes home
• 
Galleria Kookos • Helsinki • group exhibition • 2021
On the other side of the wave 
• Rõõm • Helsinki • 2019
Design District Market
•
Vanha Ylioppilastalo • Helsinki • 2021
Design Market 
• Helsinki Design Week • online • 2021
Design District Market 
• Hetzukoto • Helsinki • 2020
Designtori Tampere 
• online • 2020
Design Market 
• Helsinki Design Week • online • 2020
Xmas Design Market WeeGee 
•
Espoo Museum of Modern Art • 2019
Korjaamo Design market 
• Helsinki • 2019
Design Market
• Helsinki Design Week • Kaapelitehdas • Helsinki • 2019
25.6 - 1.7.2023  ​​​​​​​

Oxford Teacher Certification Program 2023
Oxford Rug Hooking School
Estonian Entrepreneurship University of Applied Sciences 
Design in

creative

industries
Minor in

interior

design (BA)
Ornamo Art and Design Finland
The Finnish Association of Textile Artists TEXO